'How can this be in 2018?': KKK flyers appear ahead of MLK Day
Comments
By Kennett Werner with NBC News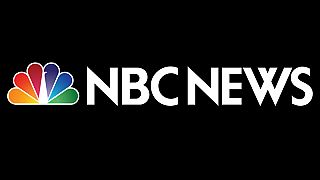 Ku Klux Klan propaganda flyers denigrating Martin Luther King Jr. were distributed in northern Virginia days before the national holiday commemorating the civil rights activist.
About a dozen residents reported receiving the flyers in driveways and on lawns in Leesburg, a town about 40 miles from Washington, according to police there. Flyers were also distributed in the nearby towns of Purcellville and Round Hill.
A spokesman for the Leesburg police department wouldn't comment on the content of the posters, but said they were likely timed to coincide with Martin Luther King Day. Police said the flyers appeared to have been disseminated randomly.
Bishop Shawn Stephens, who lives in the area, told NBC Washington that he saw a woman throw a bag containing the flyers from her car while driving by his home.
"How can this be in 2018?" Stephens said. "How can this really be our reality at this stage of life? This is America, the land of the free."
KKK flyers have appeared previously in Loudon County. "This is not a strange occurrence to us because it's happened a few times," said Sam Shenouda, a Leesburg police department spokesman. Around Halloween last year, similar flyers warned of "white extinction."