Swiss law bans boiling lobsters alive
Comments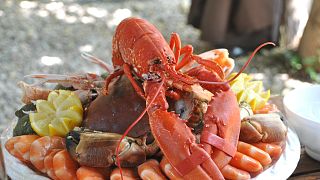 Copyright

Pixabay/Nadine Doerle
Swiss lawmakers are set to install a ban on boiling live lobsters next month amid fears they can feel pain.
Lobsters cannot be couriered in frozen conditions or cooked alive in Switzerland as part of sweeping animal protection legislation that will come into effect from March 1.
"Live crustaceans, including the lobster, may no longer be transported on ice or in ice water, say the rules adopted by the government on Wednesday.
"Aquatic species must always be kept in their natural environment. Crustaceans must now be stunned before killing them."
Electric shocks or the "mechanical destruction" of the brain will be the only accepted stunning methods, according to Swiss broadcaster RTS.
The reforms will likely upset the gastronomic sector amid claims that restaurants will have to retrofit their kitchens to accommodate the new practices, Swiss newspaper Tages Anzeiger reports.
Scientists have argued that marine crustaceans like lobsters would likely feel pain while being boiled to death as they possess sophisticated nervous systems.
The ban forms part of a broader set of changes that tighten animal protection laws in the Alpine country.
The regulations also aim to crack down on illegal puppy farms and automatic devices that punish dogs for barking.
The legislation also spells out conditions for putting down sick or injured animals, and organisers of public events featuring animals will be held responsible for their welfare.