Ecuador grants citizenship to WikiLeaks founder Julian Assange
Comments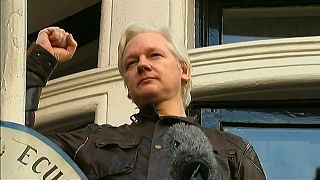 Ecuador has confirmed that WikiLeaks founder Julian Assange has become a citizen of the country.
It's foreign minister said she was seeking a "dignified" solution to his situation with Britain, who earlier refused a request by Ecuador to give him diplomatic status.
Assange has been holed up for more than five years in the Ecuadorean embassy in London.
He was granted asylum there in 2012 to avoid extradition to Sweden over rape allegations.
Ecuador said they feared threats to Assange's life coming from third party states.
News of his naturalization comes a day after he it was revealed he had been given an Ecuadorian passport.