200,000 Salvadoreans face deportation after US ends Temporary Protected Status
Comments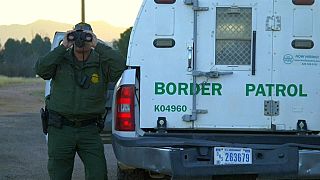 The United States has announced they will cancel permits allowing nearly 200,000 people from El Salvador to live and work in the country.
The humanitarian programme, Temporary Protected Status (TPS), was granted after a series of earthquakes rocked the Central American country in 2001.
Salvadoreans now have until Sept 9, 2019, to leave or find a legal way to remain in the country otherwise they face deportation.
The 18-month time period is to give enough time "to allow for an orderly transition", the Department of Homeland Security said.
Individuals will have to seek another immigration status or plan their moves home and for El Salvador must prepare for the population shift.
"The original conditions caused by the 2001 earthquakes no longer exist," the agency said.
"Thus, under the applicable statute, the current TPS designation must be terminated."
The Trump administration has already removed TPS protections from tens of thousands of Haitians and Nicaraguans.
Ten countries, making up over 300,000 US immigrants, have been granted TPS protections since it was first signed into law by President George Bush.
Due to the US practice of granted citizenship to babies born inside the United States, there are now nearly 200,000 US citizens who were born to parents who now may face deportation.