China: 2,000 run ice marathon on frozen river
Comments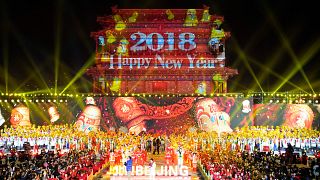 Nearly 2,000 professionals and amateurs ran in an ice marathon on a frozen river in northeast China's Heilongjiang Province to celebrate the New Year.
It was minus 15 degrees Celsius at the start of the Amur Ice Marathon began. Runners from China, Russia, South Korea, Singapore, Hong Kong and Taiwan ran on the frozen Amur River, also known as the Heilongjiang River.
Zhao Jiadong won men's gold medal with three hours 52 minutes and 13 seconds while Lu Hui scored gold for the women with four hours 29 minutes and 34 seconds.
There was also a 5k mini-marathon to encourage more people to get involved.