WhatsApp pulls plug on older smartphones from New Year
Comments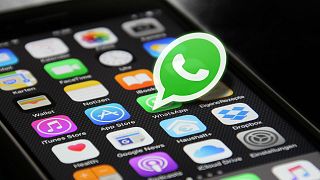 WhatsApp is to stop working on certain older operating systems including some offered by Blackberry and Windows from New Year's Day.
The Facebook-owned app is not offering any more technology upgrades on systems it says don't offer the capabilities it needs to expand in the future.
After December 31, users will not be able to use WhatsApp on BlackBerry OS and BlackBerry 10 systems, as well as Microsoft's Windows 8.0 and older systems. Newer BlackBerry handsets which run off an Android operating system will still be supported.
The company says Nokia S40 and Android 2.3.7 and older systems will also be unusable from specified dates over the next few years. A year ago, support for WhatsApp Messenger was ended on several mobile platforms because of changing technology.
Back in February 2016, the messaging service said that the use of mobile devices had been transformed during its seven years of existence. At the time, about 70 percent of smartphones sold had operating systems offered by BlackBerry and Nokia – whereas in 2016, systems offered by Google, Apple and Microsoft accounted for 99.5 percent of sales.
WhatsApp was created in 2009 and has gradually added more features such as end-to-end encryption and video calling. It is reportedly the most popular messaging platform in the world with more than a billion users.