Peru's ex-leader Fujimori is pardoned
Comments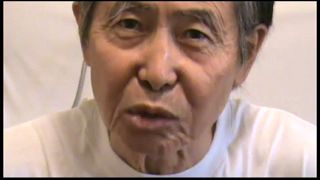 Violence has erupted on the streets of Peru following the pardoning of ex leader Alberto Fujimori.
Peruvian President Pedro Pablo Kuczynski said the gesture was due to Fujimori's poor health.
However, his opponents say the pardon is part of a plee-deal which saved Kuczynski from nearly being removed from office.
Fujimori was in power for ten years between 1990 and 2000.
During his time in power Fujimori brought down Peru's spiraling inflation but was criticised for how he handled left-wing rebels. Some say his hardline actions were tantamount to a dirty war.
He has been serving a 25 year sentence for human rights abuses and corruption.
Kuczynski was saved from being impeached on corruption charges by supporters of Fujimori.
He's accused the opposition of trying to stage a coup to remove him from power.