Mutko suspends himself from presidency of Russian Football Federation
Comments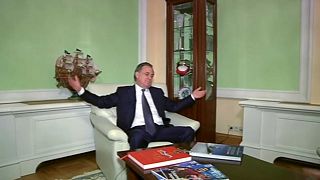 Russia's Deputy Prime Minister with responsibility for Sport, Vitali Mutko, who has been given a lifetime ban by the International Olympic Committee, has left his job as President of the Russian Football Federation for a period of six months, the time he says he needs to clear his name.
Refusing to resign Mutko, Russia's sports supremo for the last decade, says he will apply to the International Court of Sports Arbitration on Tuesday, but Russia's Kommersant newspaper said pressure from FIFA had forced the suspension.
Russia's sporting apparatus has come under intense scrutiny in recent years following the discovery of state-sponsored drugs cheating stretching back to the times of the Soviet Union. Russia hosts the football World Cup in the summer of 2018.