12 injured in Austria train collision
Comments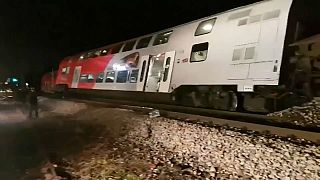 Two trains have collided in Austria, injuring a dozen people – four of them seriously. Emergency services rushed to the scene and were able to evacuate all passengers.
The crash happened at about 6p.m. on Friday (December 22) in Kritzendorf, some 20 kilometres north of the capital Vienna.
Authorities say a train carrying about 50 passengers struck another train from the side.
Two carriages were overturned and a third was left leaning on one side.
Austria's infrastructure minister said human error was suspected.