Pro-government airstrikes kill 19 in Syrian village
Comments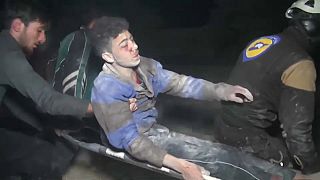 Air strikes killed 19 people in a village in Syria's rebel stronghold of Idlib overnight, a rescue service there and the Syrian Observatory for Human Rights said on Wednesday.
The strikes pounded Maar Shureen in the northwestern Idlib province and injured 25 other people, the Britain-based Observatory said. The dead included seven children, it said.
The war monitoring group added that Syrian government or Russian aircraft had struck the village. There was no immediate comment from the Syrian military or Moscow, which have both repeatedly said they only target militants.
Idlib's civil defence, a rescue service known as the White Helmets which operates in rebel territory, said on social media that fierce bombing killed 19 people overnight.
The Damascus government lost Idlib after insurgents took over the provincial capital in 2015. It has since become the only province fully under opposition control, and the most populated insurgent-held part of Syria.