14 gifts for your significant other
Comments
By Nadine Jolie Courtney with NBC News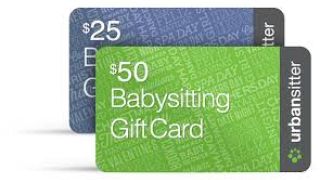 You share a bed; Binge-watch the same shows; Feel comfortable sharing your intimate secrets, hopes and dreams.
So why is it so hard to find the perfect gift for your partner?
"You are not a mind reader — and neither is your partner! — but for some reason, every holiday season we have the expectation that they should be," says relationship expert and dating coach Laurel House. "The best gifts are thoughtful, and even better are experiential gifts that deepen and expand your love. Regardless of how many years (or mere months) that you've been together, sharing an experience will make you two closer and more connected."
Indeed, couples who schedule date nights around new and novel activities are more likely to report happiness, bringing to mind the old adage: couples who play together stay together.
Forgo the mind-reading and guessing games and instead pick a present the two of you are guaranteed to enjoy together. Here, the 14 best gifts for couples.
Price: $12.95
A hybrid of The Secret and a positive Cards Against Humanity, Serenflipity takes you out of your comfort zone with fun adventure cards. Simply pick a card and then follow instructions — such as asking a stranger for a mantra, surrendering yourself to the chef's whims at a restaurant, or lasting an entire day without spending any money — taking as long as you need to complete each task. It also features a texting service that will send you fresh, challenging ideas, to ensure you're always on your toes.
Price: $14.95
An interactive hardcover journal designed to help you express your love and foster a connection, this journal features writing prompts like detailing things you admire about your partner, and ways you make each other better people. Beautifully designed, there are also pages to reflect on bucket lists, anniversaries, hardships endured and favorite things.
Price: $156
There's a time for extravagant, dressed-up dinner dates … and then there are those times when you just want to zone out together and relax. Forgo the TV and enjoy a quiet night-in with the Knack Bathtub date night box, featuring everything you need for a sensual soak together: Eyrie Vineyards Chardonnay, AYDRY & Co. Rose Geranium Hand and Body Wash, and a Prosperity Candle "Peace" soy wax candle.
Price: $8.09
Studies show that art therapy such as adult coloring books can help ease anxiety and increase mindfulness. De-stress together by working in-tandem on a funny adult coloring book like #Married Life. Designed for all color mediums — including pencils, paint and watercolor — the book is both satisfying to color and side-splittingly hilarious to read.
Price: Starting at $50
It's easy to get stuck in a relationship rut. Shake things up by surprising your partner with an exciting activity from Cloud 9 Living: think a Champagne brunch sail, a helicopter tour, Ferrari racing, a hot air balloon ride or a trapeze lesson. Simply choose your city — Cloud 9 Living offers 2000 experiences in more than 30 states — and then choose between categories like adventure, spa, driving, nautical and more.
Price: Price: $99
When early birds and night owls share a bedroom, it can be hard to find a middle ground. For those with different nighttime habits, the Roku Ultra helps navigate the minefield of late-night television watching, offering a private listening feature with headphones so one partner can watch TV in bed without disturbing the other. The streaming player also offers more than 500,000 movies and TV episodes, plus a night listening mode and voice search to easily find your favorite shows.
Price: Starting at $25
As a parent, constantly prioritizing your kids' needs can easily lead to burnout (and keep your relationship on the back burner). Gift your partner a much-needed parents-night-out with an Urban Sitter gift card, available in any denomination. Users can choose from a wide variety of sitters, with the ability to search for options including sitters with background checks, drivers licenses, CPR training and experience with multiples or infants.
Price: $36 - $60
Art is known for its healing and therapeutic properties, and research shows that doing new and exciting things as a couple makes your relationship more satisfying. We can't think of a better way to do "new and exciting: then by making one-of-a-kind art at home, with your bodies. This unique DIY kit includes a black or white cotton canvas plus a combination of colored paint to choose from, as well as plastic sheeting, disposable slippers and a body scrubber. May we suggest the bathtub date box for a little post-art clean up?
Price: Starting at $940
Boasting a robust social impact program — for every 10 pillows or blankets sold, they donate one to a shelter in need — Leesa is one of the best-rated direct-to-consumer mattress companies. Known for their "Goldilocks" hybrid foam mattress that fits a variety of body shapes and sleeping positions, the Leesa also boasts low motion transfer, increasing a couple's chances of equally enjoying a good night's sleep. "Sleep is a family issue and some couples have dramatically different preferences for softness or firmness of the mattress," says Dr. Rebecca Robbins, sleep researcher and post-doc at NYU School of Medicine. "These couples also might benefit by looking for an option that has low motion transfer, which can lessen the probability of tossing and turning disrupting sleep."
Price: $29.99
Ensure you'll never be far from your loved one's heart (and pocket!) with the Swanky Badger iPhone case. With space for a personalized engraved message inside the case — up to 20 words, plus initials outside — it also has a convenient inside holder for credit cards and ID.
Price: Any amount
Couples who sweat together stay together. Stay fit in-tandem with a gift card from ClassPass, allowing flexible memberships to fitness classes you can easily book through the ClassPass app. Featuring hundreds of studios, activities and gyms in 39 cities — everything from spinning to boxing to yoga to barre — there's something bound to pique your mutual interest. Users can also stream workout videos online, with the option to select videos based on length, fitness level, and workout type, so you can squeeze in a class together at home.
Price: $49.00 - 65.00
Another way to throw some novelty into your date-night routine: Turn your home kitchen into a Michelin-level experience with this Molecular Gastronomy kit, featuring tools, food additives, utensils and a recipe DVD to help you and your honey create a mad science meal-to-remember. Cooking together can foster communication, so be prepared for serious bonding as you play with your food.
Price: Starting at $15 per bottle
Add a touch of personality to your vino with customized wine labels from Custom Wine Source. Get creative by personalizing bottles for specific date nights or with reasons why you love your significant other by choosing a wine from one of their winery partners and creating a label online with your own text and meaningful photos. We also love this as a gift to commemorate special occasions all year long — a promotion, a birthday, the first post-baby bottle of vino. Personalized wine will arrive directly on your doorstep. Cheers!
Price: $299
If you've lived with a snorer, you know all-too-well the agony of noisy, sleepless nights. (And snoring isn't just an issue for the partner who has to listen to it; those who snore suffer poor quality sleep and even side-effects like weight gain.) Help broker peaceful sleep with Smart Nora, a contact-less device that detects the sound of snoring, gently and silently inflating under the snorer's own pillow to help reduce airway blockage. "Sleep centers across the world show a positive correlation between cervical position and the reduction of snoring," explains Dr. Gregor Bran, London-based otorhinolaryngologist and co-founder of CosmeSurge on Harley Street. "Once the pillow inflates and changes the position of the head, this activates the muscles in your throat which loosen the deeper we fall asleep. It is an elegant and simple principle that is non-invasive and does not bother the partner." For those who want to spare their other half but can't bear an invasive device like a CPAP machine, the Smart Nora is a godsend, indeed.
Find BETTER gifts for everyone on your list:
Want more tips like these? NBC News BETTER is obsessed with finding easier, healthier and smarter ways to live. Sign up for our newsletter and follow us on Facebook, Twitterand Instagram.