Shake-up at Airbus amid talk of turbulence
Comments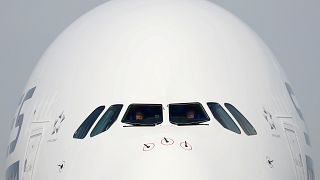 Europe's plane giant Airbus has confirmed a shake-up of top management, announcing the departure of two senior executives.
It follows weeks of speculation about potential changes amid turmoil at the planemaker, which is facing corruption allegations and investigations in several countries, including France, Germany, the UK and the US.
The chief operating officer and planemaking chief Fabrice Brégier is to step down in February 2018, while chief executive Tom Enders will not seek a new mandate when his term expires in 2019, the company said.
A statement on Airbus' website says that Brégier is to be replaced by Guillaume Faury, currently CEO of Airbus Helicopters.
Enders' successor will be determined "in good time for confirmation at the 2019 AGM" after an assessment of potential candidates next year, the statement says.
The overhaul comes amid ongoing bribery investigations concerning middlemen in sales of military and commercial aircraft. 
Enders has been trying to persuade investigators in France and the UK that Airbus is serious about tackling abnormalities, warning that inquiries could lead to "significant penalties".
There have also been reports of rivalries at the planemaker. 
Brégier hinted at a long-running battle with Enders over status and responsibility which company insiders say contributed to his unscheduled departure, listing various titles he had held while running the planes unit.