IAAF extend Russian ban over doping
Comments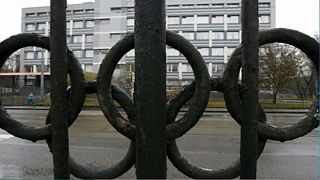 The world's athletics governing body has maintained Russia's ban on competing in international track and field events as top Russian officials continue to deny operating a doping system.
Following the ban extension, Sebastian Coe president of the International Association of Athletics Federations emphasised there was a need to create a landscape where there was trust.
The Association insists key milestones remain outstanding before the necessary conditions for Russia's return can be met.
Russia was suspended in November 2015 after the World Anti-Doping Agency found evidence of widespread doping.
Last week Russia was stripped of two golds and a silver from the 2014 Winter Olympics after doping violations.
The extension of the ban comes just before a crucial meeting early December of the International Olympic Committee to decide whether Russia can compete at the 2018 Winter Olympics in Pyeongchang, South Korea.