Murderous cult leader Charles Manson dies at 83
Comments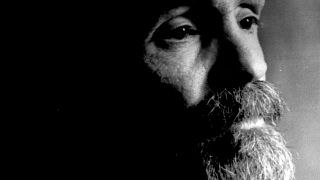 Convicted murderer and cult leader Charles Manson has died of natural causes at the age of 83. His death was announced by the California Department of Corrections.
Manson had been imprisoned since 1971, when he was charged in connection with the 1969 murders of actress Sharon Tate and six others.
The wife of film director Roman Polanski, Tate was eight months pregnant when members of the so-called Manson Family broke into her house in Los Angeles and stabbed her. Four other people at the house were also killed. The next day, Manson's followers murdered two people in a separate attack.
Although Manson did not commit the murders, he was accused of orchestrating the killings.
Manson and four of his followers were convicted on five counts of first degree murder. Initially sentenced to death, their sentences were communted to life in prison when capital punishment was briefly abolished in the United States in 1972.
Manson was denied parole 12 times, most recently in 2012.