Fire engulfs US retirement home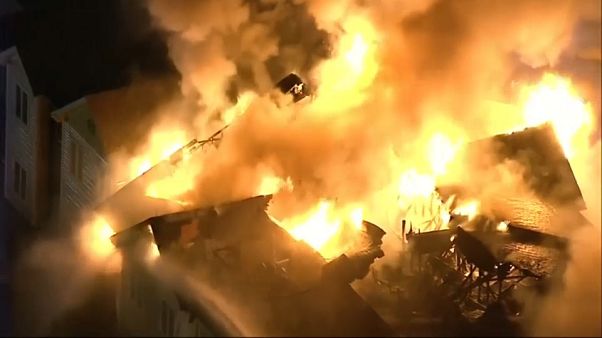 A home for the elderly has been engulfed by fire in the United States.
The alarm was raised just before 11pm local time on Thursday at the Barclay Friends Senior Living Community in West Chester, 35 miles west of Philadelphia.
#NEWS Massive fire engulfs senior living facility outside of Philadelphia https://t.co/LMsjip81EX#ABCNewspic.twitter.com/1SH37skXiz

— U.S.A. News (@US_NewsXP) 17 novembre 2017
Residents helped outside
After taking hold, the flames ripped through the complex.
Residents were bundled out into the cold.
Helicoper footage shows dozens wrapped in blankets lining up outside. Many are in wheelchairs.
Has anyone been killed or injured?
There was no immediate word on casualties.
Local media, however, say that all hospitals in the area have been told to expect patients.
Do they know what caused the fire?
No. There is no word so far on what sparked the blaze.