UK says 'no link' between moves to pay Iran debt and Zaghari-Ratcliffe case
Comments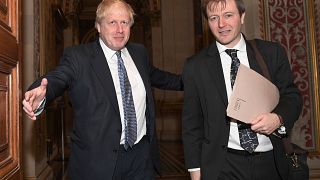 UK Prime Minister Theresa May has denied moves to pay approximately 448 million euros in debt to Iran are linked to securing the release of a jailed dual national.
It follows reports in the British press that the sum, which has been owed since the Islamic Revolution nearly four decades ago, could be used to secure "goodwill." According to May's spokesperson, in 2002, the debt was paid to a bank account controlled by the High Court, but wasn't released due to sanctions on the Islamic Republic.
According to local media reports, Tehran refutes any link between the case and the sum quoted.
British Foreign Minister Boris Johnson has vowed to "leave absolutely no stone unturned" in securing Nazanin Zaghari-Ratcliffe's release.
The Iranian-British aid worker was jailed for five years after being detained while on holiday in April. She is accused of plotting to overthrow the Iranian establishment – a charge she denies.
Zaghari-Ratcliffe's husband, Richard Ratcliffe, and local MP are pressing the UK government to secure her release. They discussed the case with Johnson.
"I am hopeful that he will do everything he can to bring her home by Christmas. I am hopeful that he is fully engaged on trying to bring her back," said Ratcliffe.