Rafael Nadal wins damages against French ex-minister over doping claim
Comments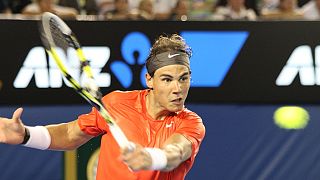 Rafael Nadal has won a defamation case against a former French sports minister who falsely accused the tennis champion of doping.
A Paris court ordered Roselyne Bachelot to pay 12,000 euros in damages and legal costs to the world number one for comments she made on television last year. Nadal had sought 100,000 euros in an attempt to set an example. Bachelot was also given a suspended fine of 500 euros.
In March 2016, Bachelot – then a TV pundit having been health and sports minister from 2007-2010 – accused Nadal on the D8 channel of having feigned injury during a seven-month absence from the circuit in 2012 to cover up a positive drugs test.
The ten-times winner of Roland Garros sued the ex-minister, calling on the International Tennis Federation to publish his test results. The federation replied that the player could reveal them himself, confirming that he had never been tested positive.
Neither Nadal nor Bachelot was in court. The Spaniard's lawyer, Patrick Maisonneuve, provided the court with his client's medical record which he said demonstrated a serious knee problem. Nadal wanted "to debunk once and for all what Mme Bachelot says".
Bachelot's lawyer, Oliver Chappuis, questioned the International Tennis Federation's anti-doping programme, alleging "a stupefying laxity" based on a "culture of concealing positive tests".
On his decision to go to court, Nadal said at the outset that he was "tired" of the allegation, which he has always denied. "In the past I didn't want to go to justice, to sue the people who said these things because I didn't think they were serious, but a minister of France should be serious," he has been quoted as saying.