Hariri must return home from Saudi 'to prove he is free'
Comments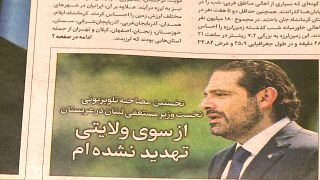 Lebanon's Saad al-Hariri can only prove he is free by returning home from Saudi Arabia where he went to announce his resignation as prime minister, according to Lebanon's foreign minister.
Hariri's abrupt resignation on November 4 threw Lebanon into crisis and put it centre stage in a power struggle between Sunni Muslim Saudi Arabia and Shi'ite Iran, whose ally Hezbollah is powerful in Lebanese politics.
Hariri said on Tuesday (November 14) he would return to Lebanon within two days.
"We hope to resolve this with the quick and immediate return of Prime Minister Hariri to his country … where he has the right to do what he wants," Foreign Minister Gebran Bassil said after meeting French President Emmanuel Macron in Paris.
"The only thing that proves he is free is that he returns. Right now he is in a situation that is ambiguous and not normal. We want to return to a normal situation," he told reporters after the talks about how to end the crisis.