Drone loses control injuring six in Japan
Comments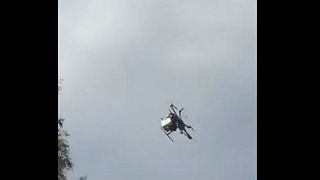 A drone at Ogaki Park in Gifu Prefecture on Saturday (November 4) spun out of control, injuring six people.
The 89 cm by 50 cm machine was scattering sweets onto a crowd as part of a robotics showcase when the incident occurred, according to the Japan Times.
Those hit by the drone suffered minor injuries, such as scratches to their foreheads and shoulders.
Police were investigating the incident.