Reconstruction effort uses children's song title to attract temporary volunteers.
Tourists visiting a 14th century castle in Hungary are being asked to contribute to the restoration of the walls by moving five stones each.
The fortress, perched on a 363-metre hill hill near Lake Balaton in northern Hungary, is popular with visitors.
A group of volunteers is working to restore its time-ravaged defences but the sheer volume of work was overwhelming them.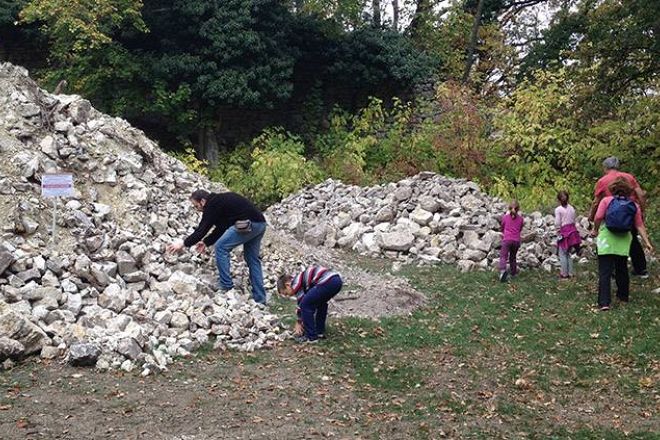 So they looked for a solution, creating a sign inviting tourists to lend a hand using a phrase from the popular children's song "From one hill to another."
"Dear visitors we want to ask for some help, "from one hill to another", please bring five rocks from this pile to the other one. It's 2 minutes work but its a big help to us.
The group are sharing the progress on their Facebook page.