Alexi Navalny 'released from jail'
Comments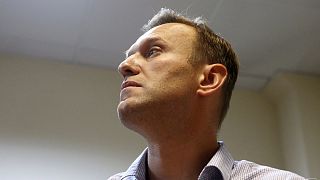 Russian blogger and Putin critic Alexi Navalny has announced on social media his release from detention after spending about three weeks in jail.
Navalny was arrested last month near his home in Moscow following a Facebook post calling on his supporters to attend an unauthorised public rally.
He hopes to run for president next year, but he is effectively barred from taking part in the ballot because of a suspended prison sentence .. something Navalny says was politically motivated.
While not being allowed much time on state television, Navalny gets his message out to his millions of subscribers and followers on YouTube and Twitter.
After his release on Sunday (October 22), Navalny said on social media he planned to speak at a political meeting in the town of Astrakhan in southern Russia.
European court: Russian opposition leader Alexi Navalny's conviction 'arbitrary' https://t.co/2V8sVWY1dCpic.twitter.com/z9NF58R2Aa

— dwnews (@dwnews) October 17, 2017
Прекрасная статья
Partisan campaign: Alexei Navalny tells Russians they have a choice https://t.co/Q67tOXp0QH через TheEconomist</a></p>— Кира Ярмыш (Kira_Yarmysh) October 20, 2017