Sun sets on Akihito as Japanese press suggests 2019 abdication
Comments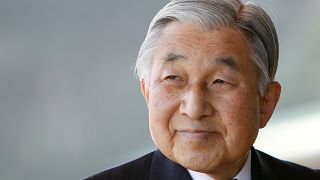 Japan's Emperor Akihito has celebrated his 83rd birthday, but the celebrations have been tempered by a newspaper report that he is likely to abdicate at the end of March, 2019.
Crown Prince Naruhito is likely to succeed the ailing Emperor in April. Akihito had previously indicated that failing health might force his abdication, the first in Japan for nearly two centuries, but this is the first time any date
has been mentioned.
Parliament passed a bill in June allowing the monarch to step aside, and the newspaper report says the government is in the final stages of laying out a schedule.
Akihito, the first Japanese emperor not to be considered divine, has had heart surgery and treatment for prostate cancer. The government has denied the report