Expat view from Catalonia: 'no intelligent leadership on either side'
Comments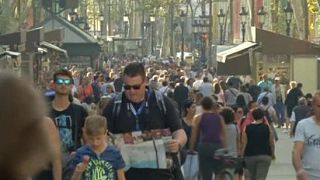 How is the crisis in Catalonia affecting its many international residents and businesses?
For one expat view Euronews spoke to Victor Horcasitas, President of the American Society of Barcelona – which describes itself as a non-profit organisation providing English language business and social events in the city.
He has lived in Barcelona for 20 years.
Watch the full interview with Victor Horcasitas here