Hollywood turns on Harvey Weinstein
Comments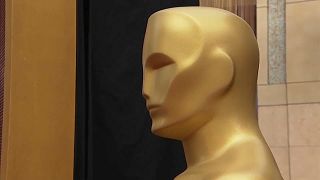 The Academy of Motion Picture Arts and Sciences, which organizes the Oscars, said on Wednesday that it would hold a special meeting on Saturday to discuss allegations against producer Harvey Weinstein.
"The Academy finds the conduct described in the allegations against Harvey Weinstein to be repugnant, abhorrent, and antithetical to the high standards of the Academy and the creative community it represents," the Academy said in a statement.
"The Board of Governors will be holding a special meeting on Saturday, October 14, to discuss the allegations against Weinstein and any actions warranted by the Academy."
Weinstein's spokeswoman Sallie Hofmeister did not immediately return a request for comment on the Academy's statement.
The statement follows allegations that Weinstein sexually harassed or assaulted a number of women over the past three decades.
Weinstein has denied having non-consensual sex with anyone.
'I had to defend myself': the night Harvey Weinstein jumped on me | Léa Seydoux https://t.co/EAzyqAgHnU

— The Guardian (@guardian) October 12, 2017
Earlier on Wednesday, Weinstein was suspended from the British film academy BAFTA.
Weinstein won an Oscar in 1999 for producing best picture winner "Shakespeare in Love."
Meanwhile more actresses have come forward to make allegations against Weinstein.
In a first-person essay for The Guardian published on Wednesday French actress Lea Seydoux said "everyone knew what Harvey was up to and no one did anything."
The "Blue is the Warmest Color" actress says she would often see Weinstein at events afterward and recalled him bragging about all the women he's slept with.
Seydoux also says that she knows many men in Hollywood like the 65-year-old producer and detailed multiple accounts of directors she's worked with coming on to her or trying to kiss her. She did not name the directors.
Going viral right now is a clip of the 2013 Oscars ceremony, hosted by Seth MacFarlane, in which he launched this zinger –
On Thursday as the scandal grew, MacFarlane tweeted this –
October 11, 2017