Hollywood A-listers accuse Harvey Weinstein of harassment
Comments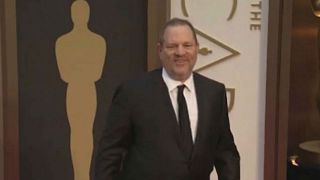 Hollywood A-listers Gwyneth Paltrow and Angelina Jolie are the latest in a string of women who have claimed that movie producer Harvey Weinstein sexually harassed or assaulted them.
The New York Times reported on Tuesday that actress Gwyneth Paltrow said she was sexually harassed by Weinstein more than 20 years ago and that Angelina Jolie said she "had a bad experience with Harvey Weinstein in my youth and as a result chose never to work with him again."
Jolie and Paltrow did not reply to requests for comment.
Three other women have told the New Yorker magazine they had been raped.
Weinstein's spokeswoman Sallie Hofmeister was quoted in the New Yorker article saying, "Any allegations of non-consensual sex are unequivocally denied by Mr. Weinstein."
"Mr. Weinstein obviously can't speak to anonymous allegations, but with respect to any women who have made allegations on the record, Mr. Weinstein believes that all of these relationships were consensual," Hofmeister was quoted as saying.
Mira Sorvino says that, in 1995, Harvey Weinstein tried to pressure her into a physical relationship. https://t.co/KmOdRmRbCH

— The New Yorker (@NewYorker) October 11, 2017
Weinstein's wife of 10 years, Marchesa label fashion designer Georgina Chapman, said late on Tuesday that she was leaving him.
"My heart breaks for all the women who have suffered tremendous pain because of these unforgivable actions. I have chosen to leave my husband," Chapman said.
The New Yorker reported that Italian actress Ambra Battilana Gutierrez went to police in 2015 claiming that Weinstein had sexually assaulted her.
She was asked by police to arrange another meeting with Weinstein during which she would wear a recording device, the New Yorker reported.
Manhattan Chief Assistant District Attorney Karen Friedman-Agnifilo said on Tuesday, referring to the wire, "While the recording is horrifying to listen to, what emerged from the audio was insufficient to prove a crime under New York law."
Actress Gutierrez could not be reached for comment.
The New York City Police Department and Manhattan District Attorney's office said in separate statements on Tuesday that Weinstein was investigated in 2015 over an allegation that he sexually abused one of the women, who was named in the New Yorker article.
The district attorney's office said there was insufficient evidence to charge him.
Weinstein, one of the most powerful men in Hollywood who produced and distributed movies like "Shakespeare in Love" and "Chicago," was fired over the weekend from his job as co-chairman of The Weinstein Company.
The Democratic National Committee and several Democratic politicians who received political contributions from Weinstein said they would reroute the money to women's rights groups.
On Tuesday, former Democratic presidential candidate Hillary Rodham Clinton said she was "shocked and appalled" at the reports about Weinstein. She did not mention any contribution but said "the behavior described … cannot be tolerated."