UK PM May: from 'strong and stable' to 'calm'
Comments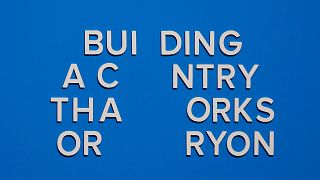 From strong and stable to calm and confident. UK Prime Minister Theresa May has responded to calls for a leadership contest within her Conservative Party.
She sought to dispel the claims of former party chairman Grant Shapps that around 30 Tory MPs back the idea.
"What I think is necessary for the country now, what the country needs is calm leadership. That's exactly what I'm providing and I'm providing that with the full support of my Cabinet," she told reporters.
The statement follows an unfortunate series of events during May's closing speech at the party conference in Manchester, including a stubborn cough, being heckled by a prankster and letters falling off the backdrop as she spoke about the image of modern Britain.