Danish murder suspect had graphic films on hard drive
Comments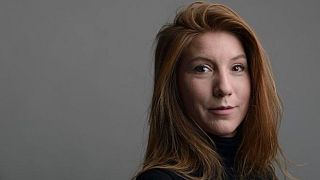 A Copenhagen court has heard a Danish inventor charged with murdering Swedish journalist Kim Wall had video footage on his computer showing women being violently killed.
Police prosecutor Jakob Buch-Jepsen said officers found images presumed to be real on Peter Madsen's computer:
"I'd like to say that we have found videos on a hard disk – we've found links in his computer leading to the hard disk. It's videos of executions – it's important to say that it's not videos made by Peter Madsen. But it's videos that in our opinion indicate an interest in fetish, torture and killings. It's very explicit videos with executions of women."
Madsen denies murdering Wall and another charge of amputating her limbs, saying he had tried to bury her whole body at sea.
Madsen had told the court in past hearings Wall died accidentally after she was hit by a heavy hatch.
Kim Wall had been researching a story on Madsen. She went missing after he took her out to sea in his submarine in August.
If found guilty, Madsen could face a sentence of five years to life in prison.