US diplomats ordered to leave embassy in Cuba over mystery illness
Comments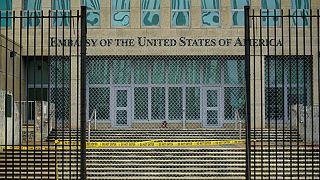 The United States has ordered 60 percent of its staff to leave its Embassy in Havana following what they are calling "specific attacks" on diplomats.
Congressional officials say they are working on plans for a drawdown of staff from the embassy in response to a series of unexplained incidents which have left 21 US diplomats and family members with symptoms including hearing loss, dizziness and nausea.
Some Canadians have also been affected.
The Cuban government has denied any role and is investigating.
However, there are fears that even a partial evacuation may be seen as an indication that the US is unhappy with the way Cuban authorities are dealing with the situation.
Washington is not blaming Cuba but they have reminded authorites in Havana of their obligation to protect diplomats and their families.