The US extends travel ban to citizens from North Korea, Venezuela and Chad
Comments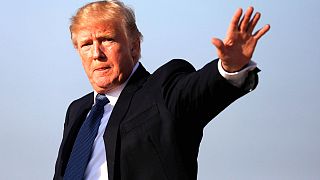 US President Donald Trump has issued a third proclamation restricting entry to the United States, that will come into effect on October 18.
It will now apply to eight countries. Sudan is dropped from the list, but it adds Chad, North Korea and Venezuela. In the latter case, the restrictions only apply to some government officials and their families. Iraqis will now only be subject to "additional scrutiny".
Unlike his previous two bans, this one is not time-limited.
As the latest ban no longer exclusively targets Muslim-majority nations it may undercut arguments in the Supreme Court on the 10th of October, where his second order, made in March, and given temporary court approval in the summer, is being challenged.
Trump abandoned his first January order after several Federal courts ruled it was unconstitutional.
Making America Safe is my number one priority. We will not admit those into our country we cannot safely vet.https://t.co/KJ886okyfC

— Donald J. Trump (@realDonaldTrump) September 24, 2017