Extra police sent to stop Catalan referendum
Comments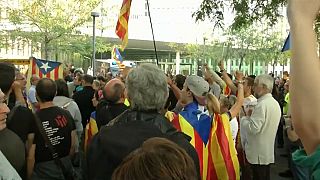 Spain will deploy police reinforcements to Catalonia to help maintain order if the proposed independence referendum goes ahead. The measure comes amid protests and rising tension between Spanish and Catalan authorities following the arrest of around a dozen regional government officials.
The extra officers are meant to provide backing for the Catalan regional police, who are under orders to prevent the staging of the referendum.
But despite about 10 million ballot papers being seized, regional authorities insist the vote will take place.
Spain's Constitutional Court has ordered the vote to be suspended, branding it un-constitutional, while the Madrid-based national government continues to insist that its illegal.