Stanislav Petrov 'the man who saved the world' has died aged 77
Comments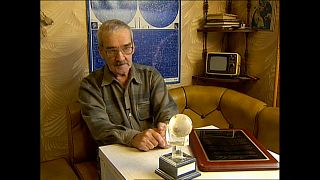 The Soviet colonel who famously saved the world from nuclear war has died.
Stanislav Petrov had been on duty at a Moscow nuclear early warning system in 1983 when it issued an alert that the US had just launched nuclear missiles.
Petrov told his bosses that the alarm must have been triggered by a system malfunction.
A Russian soldier, who became known as the man who saved the world from nuclear war, has died. But who was Stanislav Petrov? pic.twitter.com/Lfge83IRQb

— RTÉ News (@rtenews) September 19, 2017
The incident only came to light in the '90s after the collapse of the USSR.
Petrov received hundreds of letters of recognition from all over Europe, but he never understood why. He said he had just been going his job.
It emerged this week that Stanislav Petrov considered a hero by many in the West had died quietly in his apartment near Moscow in May. He was 77.
If you were alive and in the US, Russia, the UK or Europe on 26 Sept 1983, there's a good chance you owe your life to Col Stanislav Petrov. pic.twitter.com/UudmVaDVB0

— Peter Donaldson (@PDWriter) September 18, 2017
So long, and thank you: 'The man who saved the world' #StanislavPetrov dies aged 77 https://t.co/YIYTVFRhjDpic.twitter.com/RZoZy6OhEh

— Sputnik UK (@SputnikNewsUK) September 19, 2017