Snapchat blocks Al Jazeera in Saudi Araba
Comments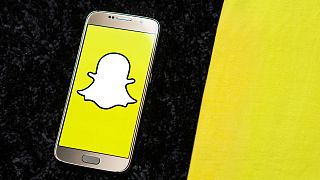 Social media application Snapchat today (September 18) confirmed that it had blocked access to the Qatari-backed broadcaster Al-Jazeera in Saudi Arabia.
The free photo and video sharing app said in a press release that it had taken the steps to "conform to local laws in the countries that we operate".
Snapchat said Saudi authorities asked them to block the TV channel's Discover Publisher Channel as it broke two local laws.
On June 5 Saudi Arabia and a number of its allies cut relations with Qatar accusing the country of supporting "terrorist groups".
Qatar denied the allegations with Foreign Minister Sheikh Mohammed bin Abdulrahman al-Thani previously saying his country did not support "any terrorist organisation".
The Saudi authorities dislike for Al Jazeera is nothing new; when drawing up 13 conditions to remove sanctions against Qatar, they demanded that the channel be completely closed, a restriction they later retracted.