Caribbean islands spared Hurricane Jose's wrath
Comments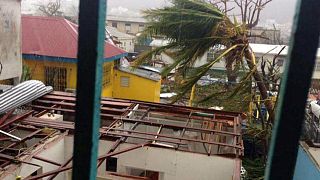 Hurricane Jose, a category 4 storm following hard on the heels of Irma is now forecast to move away from a string of islands in the area.
The National Hurricane Center says Jose, which is packing maximum winds of 230 kilometres per hour, has weakened and is likely to miss the northern Leeward Islands.
Irma wreaked havoc in the Caribbean last week damaging more than 90 percent of structures on some islands.
While not out of the woods yet, the indications that Jose has changed course in the Atlantic will be a welcome reprieve for a region already reeling from Irma's destruction.