Catalonia to hold independence vote
Comments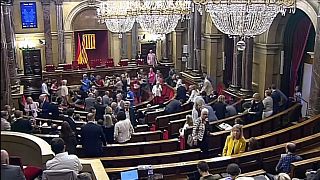 Catalonia's parliament has voted to hold an independence referendum on October first.
The move sets up a clash with the Spanish government that has vowed to stop what it says would be an illegal vote.
After a chaotic debate the assembly approved the referendum and the means to declare independence within 48 hours of a "yes" vote.
Law makers who oppose independence left the chamber. The government insists Spain is indivisible.