Russia accuses the US of 'breakdance diplomacy'
Comments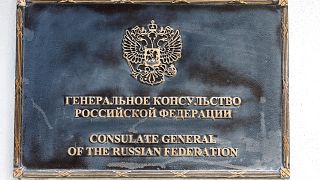 Russian Foreign Minister Sergey Lavrov said on Friday that Russia remains open to constructive cooperation with the United States.
But during a meeting with students in Moscow Lavrov said that it takes two to tango, but our US partners keep breakdancing individually.
Lavrov said that Russia genuinely wants the bilateral political atmosphere to normalize.
"As the president said many times, we are not seeking quarrels with this country. We have always had a friendly attitude toward the US people, we remain open to constructive cooperation in areas which correspond to US interests," Lavrov added.
Lavrov: Russia still analyzing San Francisco consulate closure https://t.co/KSxchpOzQepic.twitter.com/Y5yzQfU12F

—

POLITICO

(@politico) September 1, 2017
The top diplomat pointed out that Russia is willing to resume negotiations about situation in the Korean peninsula.
He noted that Russia is aware that the US is holding talks with representatives of North Korean President Jong-un through semi hidden as well as semi formal channels.
Russia doesn't mind such talks as long as they aim at reaching an agreement to de-escalate the situation and bring all parties together to the negotiation table, Lavrov expounded.
On Thursday, the US demanded that Russia close down three of its diplomatic facilities on the American soil, claiming the move stemmed from its willingness to maintain a diplomatic balance.