EU studies proposed compliance plan from Google
Comments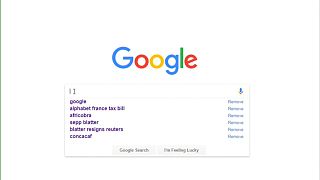 European Commission regulators are examining proposals from Google after it agreed to comply with demands to change the way it runs its online shopping searches.
The Internet giant was fined a record 2.4 billion euros in June over claims it breached anti-trust rules and was told to come up with a solution.
With the threat of more hefty fines, a commission deadline was met by the company on Tuesday.
But no further details about the proposals put forward by Google have been released.
Providing a plan of compliance to Brussels has been decsribed as a rare case of Google bowing to regulatory pressure.
The European Commission has accused Google of abusing its market dominance by giving priority placements to its own comparison shopping service.
As well as the fine, Google was ordered to stop the practice by September the 28th.
Failing to act on the ruling would open the company up to penalty payments of as much as five percent of its daily global turnover.
Some in the industry have called on the Commission to make public the compliance proposals by Google as they could have a big impact on other companies.
Google has also been in hot water with the European Commission over its mobile phone operating system Android.
Google outlines plans to follow EU order on comparison-shopping search results https://t.co/ivdyX2ZmX3

— Wall Street Journal (@WSJ) August 29, 2017
Inside Google's fight with the EU https://t.co/wJXOb17bqE#Longreads

— Stuart Thomson (@Redpolitics) August 28, 2017