A private tribute - Kate joins William and Harry to honour their mother, Princess Diana
Comments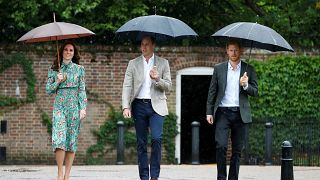 Princes William and Harry and the Duchess of Cambridge arrived in the public garden at Kensington Palace on Wednesday to pay a quiet tribute to their mother Princess Diana.
They met representatives of the charities Diana supported before taking a tour of the renamed White Garden, which has been transformed temporarily with white English roses and forget-me-nots planted earlier this year.
The palace's head gardener and a gardener who knew Diana from her frequent visits to the spot, usually known as the Sunken Garden, explained the design and pointed out some of the princess's favourite plants.
Outside the palace gates, supporters of the royal family have been leaving tributes to mark the occasion.
20 years later, #Diana tribute outside Kensington Palace. pic.twitter.com/f9Tz8BRYNp

— Daniele Hamamdjian (@DHamamdjian) August 30, 2017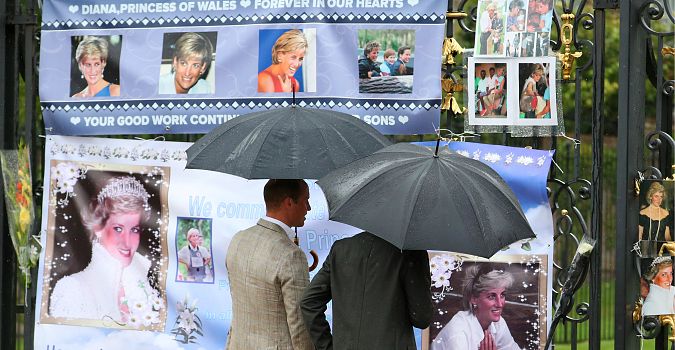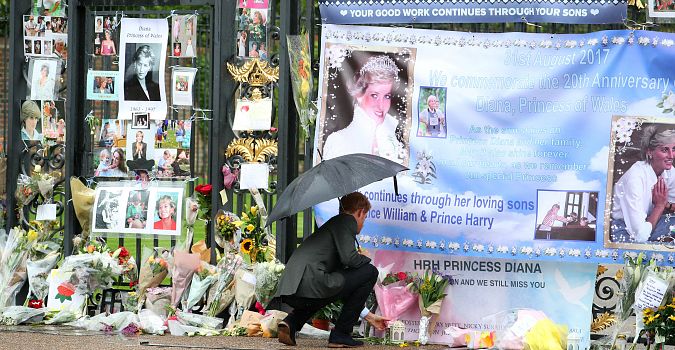 Princess Diana was just 36-years-old when she was killed along with Dodi al-Fayed when a limousine carrying them crashed in a Paris tunnel as it sped away from paparazzi giving chase on motorbikes.
Two decades on, the Alma tunnel still bears the marks of a tragic episode which shook the world.
The flame sculpture, which stands above where the limousine crashed is meant to be a replica of the Statue of Liberty's in New-York. But since that day, it has turned into a memorial for the Princess.
All year round, tourists visiting the French capital make a pilgrimage to the spot, sometimes leaving graffiti messages for the Princess.