Alarms sound in Japan warning residents of North Korea missile threat
Comments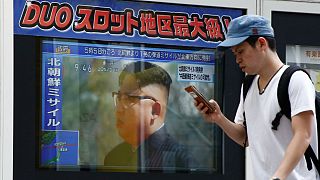 Emergency sirens rang out in northern Japan today (August 29) alerting residents that North Korea had fired a ballistic missile over the country's Hokkaido island.
Video appearing to show the alarms sounding followed by an announcement that North Korea had launched a missile that may hit areas within Hokkaido was posted on social media, where users said the alert came around sounded around 6 am local time.
Residents on the island also received messages on their mobile phones warning them not to touch any suspicious items they may come across.
The missile flew over Hokkaido island and dropped into the sea, according to Japanese broadcaster NHK.