Outcry over Charlottesville strikes chord at MTV awards
Comments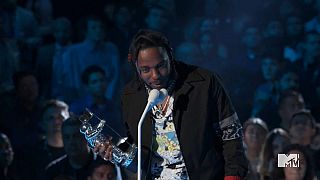 The American rapper Kendrick Lamar was the big winner at this year's MTV Video Music Awards in Los Angeles – but politics also took centre stage.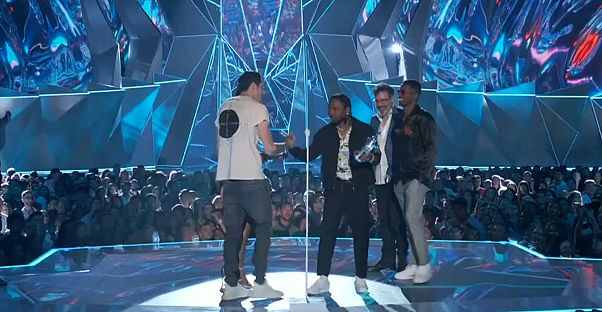 The mother of a woman killed in clashes between white nationalists and anti-racist protesters in Charlottesville, Virginia, announced the setting up of a foundation to promote social justice.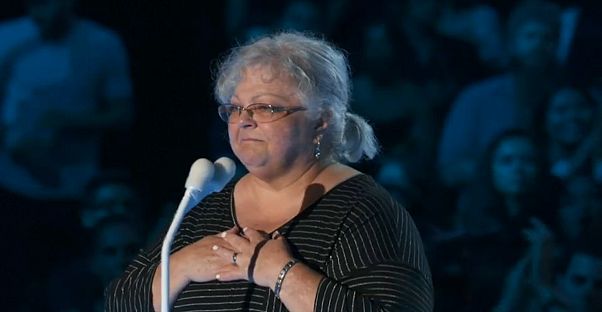 Susan Bro's 32-year-old daughter, Heather Heyer, was run over by a car driven into protesters on August the 12th.
"Only 15 days ago my daughter was killed as she protested racism," said an emotional Bro. "I miss her, but I know she's here tonight."
"I've been deeply moved to see people across the world, the whole world, find inspiration in her courage."
Bro presented the new MTV Video Music Award for "Best Fight Against the System".
All six of the nominees for the award won a statuette, for songs that explored issues from immigration to the environment.
Paris Jackson, the 19-year-old daughter of the late music legend Michael Jackson, told the audience: "We must show these Nazi, white-supremacist jerks in Charlottesville and all over the country that as a nation with liberty as our slogan we have zero tolerance for their violence, their hatred and their discrimination.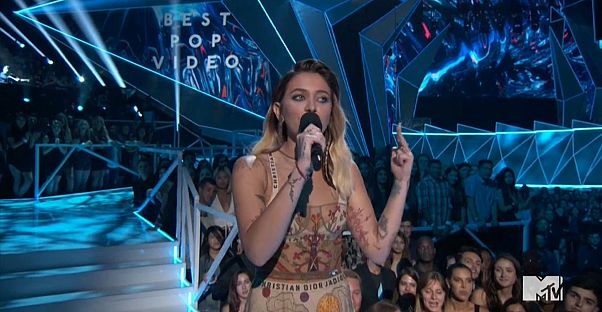 "We must resist," she yelled, to loud applause.
The British singer-songwriter Ed Sheeran was voted artist of the year.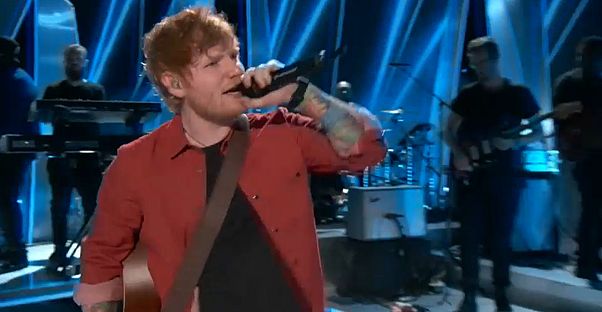 Pink was named the winner of the Michael Jackson Video Vanguard Award.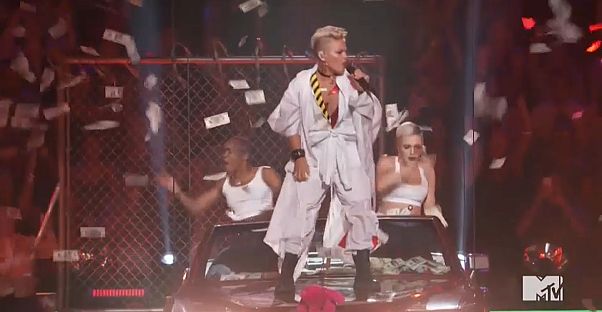 A list of the key awards:
VIDEO OF THEYEAR – Kendrick Lamar, "Humble"
ARTIST OF THEYEAR – Ed Sheeran
BESTNEWARTIST – Khalid
BESTCOLLABORATION – Zayn Malik and Taylor Swift, "I Don't Wanna Live Forever"
BESTPOP – Fifth Harmony featuring Gucci Mane, "Down"
BESTHIPHOP – Kendrick Lamar, "Humble"
BESTDANCE – Zedd and Alessia Cara, "Stay"
BESTFIGHTAGAINSTTHESYSTEM – Logic featuring Damian Lemar Hudson, "Black SpiderMan" (Race & LGBTQ) – The Hamilton Mixtape, "Immigrants (We Get the Job Done)" (Immigration) – Big Sean, "Light" (Race) – Alessia Cara, "Scars To Your Beautiful" (Body image) – Taboo featuring Shailene Woodley, "Stand Up / Stand N Rock #NoDAPL" (Environment) – John Legend, "Surefire" (Immigration & Anti-Muslim hate)
SONG OF SUMMER – Lil Uzi Vert, "XO Tour Llif3"