Wayne Rooney retires from international football
Comments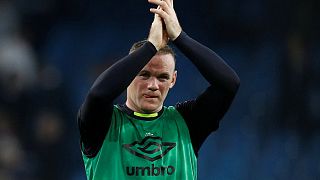 Wayne Rooney has decided to call time on his international career.
Following talks with manager Gareth Southgate, he will also end his time as England captain.
The 31-year-old forward became the youngest player to play for England with his first cap aged 17 years and 211 days in February 2003.
He went on to make 119 appearances for England , the most for an outfield player. Only goalkeeper Peter Shilton has more appearances.
Dreams can come true and playing for England</a> has been exactly that. Thanks to everyone involved it's been amazing - <a href="https://t.co/GfiT7oVCpx">https://t.co/GfiT7oVCpx</a></p>— Wayne Rooney (WayneRooney) 23 August 2017
With 53 goals he has scored more than any other player for his country.
Rooney has re-joined his boyhood club Everton after 13 years at Manchester United.
"Having already thought long and hard, I told [England manager] Gareth [Southgate] that I had now decided to retire for good from international football," Rooney said.
"It is a really tough decision and one I have discussed with my family, my manager at Everton and those closest to me."
The announcement comes ahead of England's World Cup qualifiers against Malta and Slovakia next month.