Firefighters barbeque pigs they saved from barn fire
Comments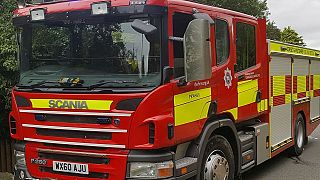 A group of piglets were saved from a barn fire only to be barbequed by the firefighters that rescued them.
A team from Pewsey fire station were called out when hay caught light at a barn on a farm in Wiltshire, England and managed to keep 18 piglets and two adult pigs safe from the flames.
However six months later, as a gesture of thanks, the farmer presented them as sausages to the fire crews.
Rachel Rivers said the pigs were always intended to be bred for meat and were a fitting thank you to the emergency workers, the BBC reported
A spokesman for the fire service said the sausages were "fantastic."