India's supreme court rules Muslim practice of instant divorce is unconstitutional
Comments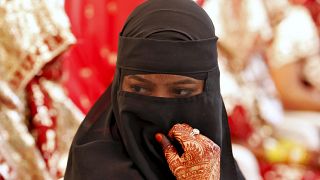 A Muslim practice allowing men to end their marriages unilaterally by repeating the arabic word for divorce three times had been declared unconstitutional by India's supreme court.
Saying, texting or sending on social media the formula results in an instant divorce without the need for witnesses, according to the custom which was recognised in India and a small number of other countries.
But in a case brought by rights groups and divorced women, India's highest court rejected the practice ordering it to be banned for six months to give the government time to bring in new laws.