Boy, 7, confirmed as one of those killed in Barcelona terror attack
Comments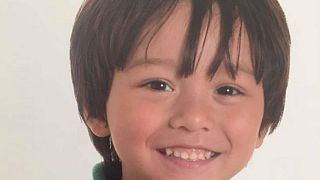 A seven-year-old British-Australian boy has been confirmed as one of those killed in the Barcelona van attack, reports AFP, citing Spanish civil protection authorities.
Julian Cadman was separated from his mother in the attack, who remains in hospital in a serious condition.
Relative Tony Cadman had urged people to share a picture of Julian in the aftermath of the attack, in a bid to track the youngster down.
Identificades 3 víctimes més de l'atemptat de #BarcelonaAttack
1 menor australià (també nacionalitat UK)
1 persona italiana
1 persona belga

— EmergènciesCatalunya (@emergenciescat) August 20, 2017