Game of Thrones episode leaked after Spain gaffe
Comments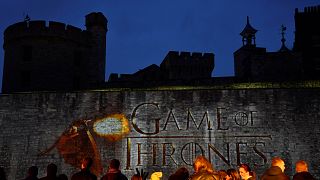 Another episode of fantasy drama Game of Thrones has been leaked online, fans of the show on Reddit have claimed.
But this time it's not hackers who are responsible.
HBO Spain reportedly released episode six of the penultimate season ahead of time – it was due to air on Monday.
The wildly-popular fantasy drama is already the most-pirated show on television and has been bedevilled by repeated leaks of episodes before they air.
Earlier this week Indian police arrested four people on suspicion of leaking an unaired episode of the programme.
According to police, three of the accused work for Prime Focus Technologies, a Mumbai-based company that processes the series for Indian streaming website Hotstar. The fourth is a former employee.
The leaking of the episode on August 4, titled 'The Spoils of War', was separate from a recent hack on HBO. That hack included the theft of proprietary information, such as programming.