Mash-up of India and Pakistan's national anthems goes viral
Comments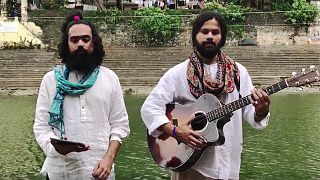 This year, Pakistan and India, celebrate their 70th Independence days on the 14th and 15th of August respectively. The neighbouring countries have a long history of conflict and continue to share a tense relationship over the disputed territory of Kashmir.
To mark the occasion, a pro-peace Facebook group, the Voice of Ram, has recorded a song that brings together the national anthem of each country and features singers from both India and Pakistan.
The video for the song has already been shared thousands of times since its launch on Saturday and the gesture has been widely praised on social media.
Beginning with the words, "When we open our borders to art, peace comes along", the video closes with, "Let's stand together for peace".