British Parliament's Big Ben to fall silent for four years
Comments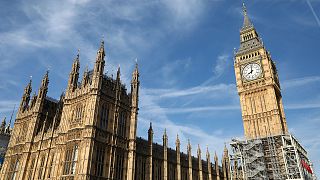 The Big Ben bell is set to fall silent for the longest period in its 157-year history as part of an extensive renovation project, the House of Commons said on Monday.
The bell's famous bongs will cease on Monday 21 August and will not ring out through Westminster again until 2021, although it will be brought back into service for special occasions such as New Year's Eve and Remembrance Sunday.
The hammers which have struck the 13.7 tonne bell every hour for most of the last 157 years will be locked and disconnected from the clock itself, which will then be carefully dismantled and refurbished. One working clock face powered by an electric motor will continue to tell the time until the original clockwork mechanism is restored.
"This essential programme of works will safeguard the clock on a long term basis, as well as protecting and preserving its home, the Elizabeth Tower," said Steve Jaggs, Keeper of the Great Clock.
The Elizabeth Tower, home to the bells which make up the Great Clock, is thought to be the most photographed building in Britain and forms part of a Unesco World Heritage site.
Members of the public are being invited to mark the moment by gathering in Parliament Square to hear the bell's final chimes.