Barcelona airport security staff announce 24-hour strike
Comments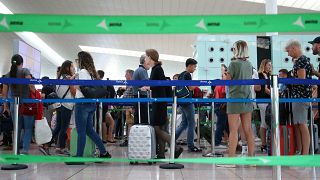 After two weeks of chaos, passengers travelling via Barcelona airport look set to face further misery after workers began a 24-hour strike.
Rejecting a company pay deal, private security staff voted in favour of the walkout by 150 to 36.
The industrial action at Barcelona has already seen holidaymakers experience long delays with workers staging go-slows and one-hour strikes.
Earlier on Sunday, Spain's infrastructure minister, Íñigo de la Serna, said it was the "last chance" for the strikers, vowing to send in the Guardia Civil to ensure that the airport continued to function properly should the strike take place.