UK model speaks about terrifying ordeal after alleged abduction in Italy and threatened with being auctioned online
A British model has been speaking about her ordeal after allegedly being abducted in Italy by a group of men who police say threatened to auction her online.
20-year-old Chloe Ayling has been reunited with her family back in the UK after allegedly being attacked by two men at a photoshoot she had been sent to in Milan by her agent on July 10.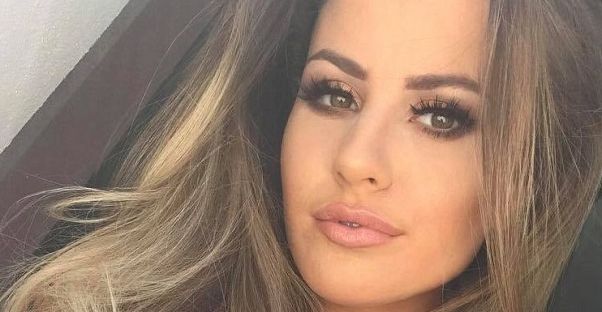 Police say the abductors are accused of drugging Ayling and taking her to a remote location near Turin and then threatening to "sell" her online if a ransom of $300,000 was not paid.
She was eventually released six days later and taken to the British consulate in Milan.
A statement reportedly made to police by the model has been published in the Italian newspaper Corriere della Sera.
"A person wearing black gloves came up from behind and put one hand on my neck and the other on my mouth, while a second person, wearing a black balaclava, injected me in my right arm," she is quoted as saying.
"I think I lost consciousness. When I woke up I was wearing a pink bodysuit and the socks I'm in now.
"I realised I was in the boot of a car, with my wrists and ankles tied and my mouth taped.
"I was inside a bag, with only a small hole that allowed me to breathe."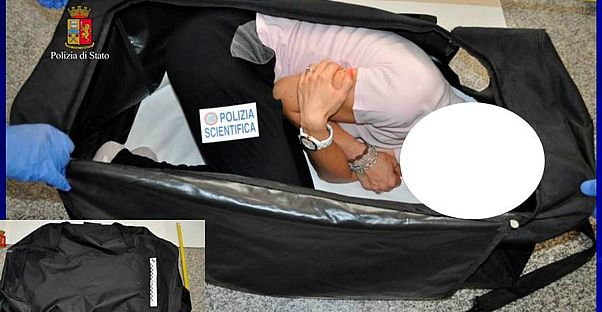 Ayling says she was tied to a chest of drawers in the house where she was kept.
Details of an alleged online advertisement posted about Ayling have emerged.
"Girls can be transported globally, we have contractors for that, for a price," said the alleged advert.
"EU delivery is free, might take time dependent on current location and drop-off point."
The advert said the auction would take place on July 16.
It is reported that the model was released when her captors discovered that she had a two-year-old child.
On Saturday Italian police said they had arrested a 30-year-old man on suspicion of abducting Ayling and extortion.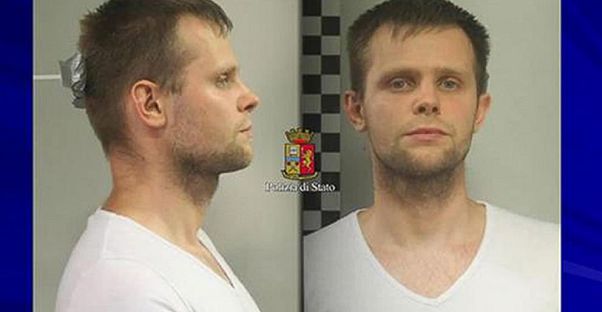 The accused has been identified as Lukasz Pawel Herba, a British resident born in Poland.
Police say other accomplices are still being sought.
Media reports talk about a group calling itself 'Black Death' as being behind the abduction.
It reportedly sent a letter to Ayling after her release, saying she had been freed because of "huge generosity".
Ayling's lawyer, Francesco Pesce, has spoken to the media.
"I hope they find them soon as this could be very dangerous for other girls," the lawyer is quoted as saying.
"This was a massive investigation that was carried out quickly; the police have worked very hard. The only mystery now is why this person went to the consulate with her.
"She suffered a lot. It was an awful experience … believing that she would never see her family again.
"I was so encouraged to see how strong she was, a 20-year-old who had been through a terrible ordeal.
"Now she is home and it's important that she has time with her family and is left alone."