World blindness 'set to triple' by 2050
Comments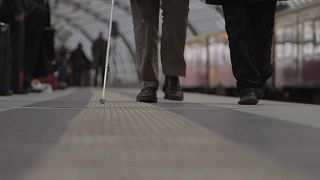 There is a grim forecast on global blindness.
British researchers are warning that the number of blind people is set to triple by 2050 with more of us living longer.
A study in Lancet Global Health predicts current blindness levels of 36 million will rise to 115 million over the next four decades, if nothing is done to provide better treatment.
South Asia and Sub-Saharan Africa are particularly affected.
Socio-economic development has actually helped reduce blindness and vision impairment over the past 20 years, but an ageing population is set to cause a hike in the figures.