An exhibition has opened in the Romanian capital, attended by Roma survivors and local and foreign officials
Remembering the thousands of Roma people killed in World World Two concentration camps.
An exhibition has opened in the Romanian capital, Bucharest, attended by Roma survivors and local and foreign officials.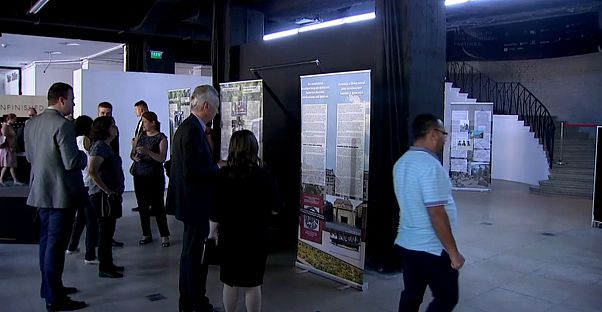 Constantin Braila, a Roma survivor of the Holocaust, said: "I went through so much, so many troubles. My mother died, my brothers, my granddad. It was so upsetting, tormenting, so sad. I was hungry, dirty, full of lice."
"We were near Bug River and we were able to catch fish there. They kept us there for 15 days," he told the Associated Press.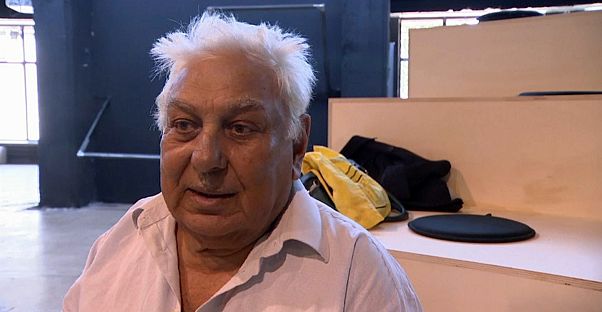 "They took us somewhere near Kazarca village, where we stayed till spring. We were some one hundred families there.
"By the time spring came and we were supposed to be taken to work, less than half of us were left. All dead. Due to hunger, lice, unwashed, without medicines."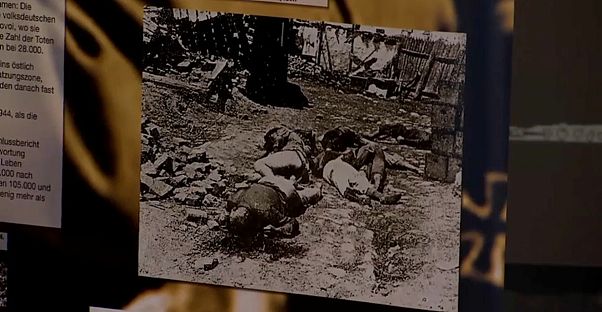 Braila added: "Others, who were from other places and were taken to Romania, were compensated, they received houses and everything that they lost.
"But no one gave us any compensation. Absolutely nothing. We didn't even get a bed from the state. Or a blanket or anything else."
The US Ambassador to Romania, Hans Klemm, told AP: "This is very, very important. Today marks a terrible event in Romania's history, but also for humanity.
"It's very important that we not forget what happened during the holocaust here in Europe, here in Romania."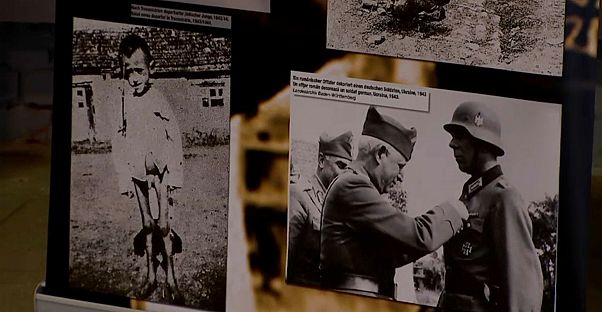 Some 3,000 Roma were taken to gas chambers at Auschwitz and exterminated in 1944.
Fifty-thousand Roma were also deported to Trans-Dniester in the Soviet Union and 11,000 died, according to the Elie Wiesel Institute for the Study of the Holocaust in Romania.
Romania has an estimated 1.85 million Roma, many of whom are poor and complain of prejudice.
It is difficult getting exact figures on Roma populations.
The Council of Europe's Roma and Travellers Division has published a list of Roma populations, using some minimum and maximum estimates, and has established a list of "average estimates".
According to that list, these are the 10 countries in Europe with the highest Roma populations: Turkey (2.75 million); Romania (1.85 million); Russia (825,000); Bulgaria (750,000); Spain (725,000); Hungary (700,000); Serbia (600,000); Slovakia (500,000); France (400,000); and Greece (265,000).
Find out more about the Roma people in Europe by reading this article: Who are the Roma People?
Exhibition on Roma Holocaust victims has opened in Bucharest. But it's a common mistake to say Roma are from Romania https://t.co/U79atu50DP

— Seamus Kearney (@seamuskearney_) August 3, 2017